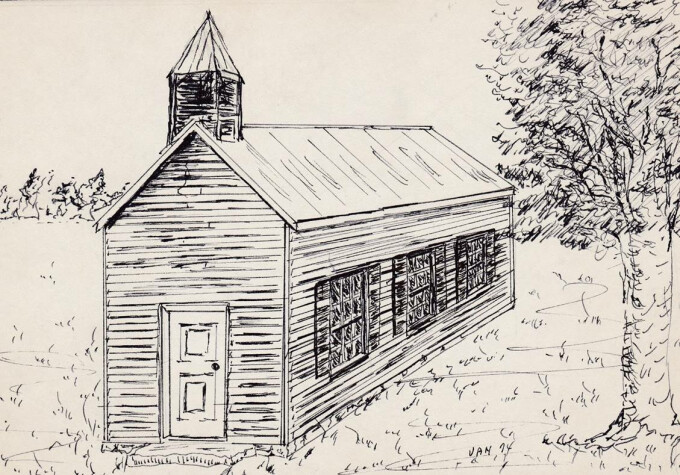 Powell's Chapel will celebrate its 141st anniversary in July 2016. This is third of a series of blog posts to highlight the rich history of Powell's Chapel and its impact on the local community.
In 1907, Powell's Chapel Baptist Church, having outgrown its original building, exchanged the original land with R. H. Henderson for a new lot one-half-mile south (the current location of the church). At this location, the congregation built a new, larger building. Allen Barrett, a deacon in the church, describes the one-room church building where the congregation met during these years. He writes that:
For cooling this large room, all six windows were raised. . . . As for heating, a large, pot-bellied stove stood in the center aisle, half-way between the door and the pulpit. When this huge stove and about two joints of the long pipe which extended through the ceiling and roof was red hot, should the preacher, who came only once a month, choose to preach on the Hebrew children in the fiery furnace on the final abode of the wicked, he had a ready illustration for his sermon in this central heating system.
He also recalls that the seating arrangement segregated the congregation by gender. Men sat on the left while women sat on the right, and the custom continued until the early 1920s. Barrett also tells of the church décor during the era: "On the pulpit stand three articles were ever present—large Bible, pitcher of water, and glass. The pastor read from the big Bible, the water was for relief of the raspy voice which generally developed near the close of a one or one and a half hour sermon." The glass the pastor used to soothe his parched throat also served as the communion cup where the entire congregation shared it to partake of the wine during the Lord's Supper observance.
This building lasted until 1929.
Photo: Powell's Chapel's First Building, 1876