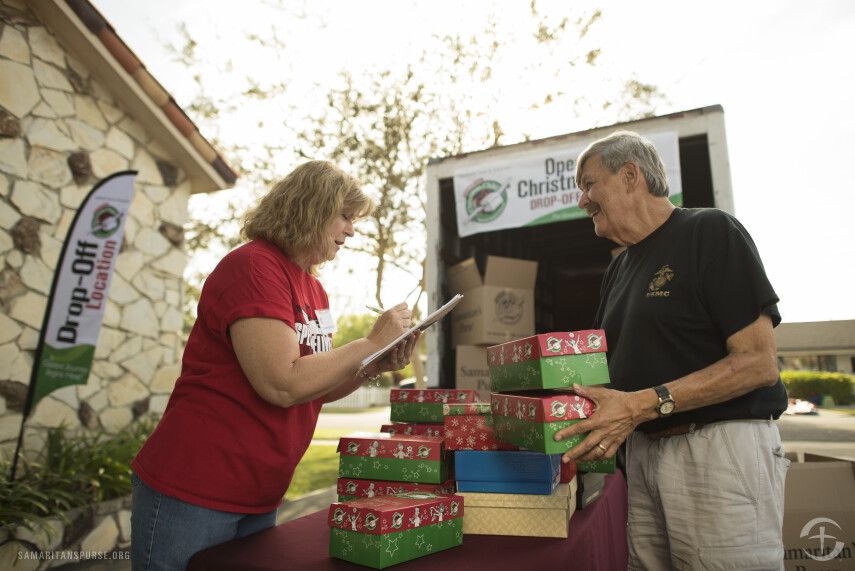 We are excited to announce that this year Powell's Chapel will be an official Operation Christmas Child shoebox drop-off location.
During National Collection Week (November 14 -21) donors, churches and community groups will be able to drop-off their boxes at the church.
This is an exciting opportunity and it will take many of us working together to make this a successful, missional drop-off location.
Here are a few of the ways that you can volunteer that week.
Greeters - Volunteers to great donors as the come in and help them unload the shoeboxes from their vehicle.
Drop-off logs - Volunteers to help with the paperwork that each donor fills out with the number of boxes they brought.
Prayer - Volunteers to pray with donors after they have dropped off their boxes.
Hospitality – Volunteers to organize cookies/brownies, coffee or hot chocolate that week.
Carton Packers – Volunteers to help pack the shoeboxes that are dropped off into cartons.
Logistics – Volunteers who are able to help transport all of the boxes collected at our church to the Collection Center in Mt. Juliet on Monday, November 21st. We will need some enclosed trailers for this.
Our hours during National Collection Week will be:
Monday, November 14: 6 pm – 8 pm
Tuesday, November 15: 6 pm - 8 pm
Wednesday, November 16: 6 pm – 8 pm
Thursday, November 17: 6 pm - 8 pm
Friday, November 18: 6 pm – 9 pm
Saturday, November 19: 9 am – 2 pm
Sunday, November 20: 3 pm – 7:30 pm
Monday, November 21: 8 am – 11 am
Remember serving is a privilege.
Serving is an expression of our gratitude to God. (Romans 12:1)
God allows us to use our gifts for His glory.
It is an honor to be a part of what the Lord is doing through OCC and we should treat the privilege in a worthy manner by doing our ministry as unto the Lord.
Please contact Michelle Hartley if you have any questions or (615) 663-2137.